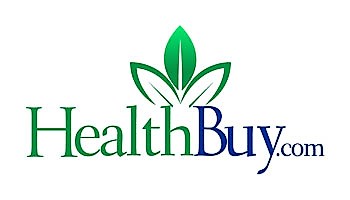 t's beyond strange that so many humans are clueless about how they should feed themselves. Every wild species on the planet knows how to do it; presumably ours did, too, before our oversized brains found new ways to complicate things. Now, we're the only species that can be baffled about the "right" way to eat.
Really, we know how we should eat, but that understanding is continually undermined by hyperbolic headlines, internet echo chambers, and predatory profiteers all too happy to peddle purposefully addictive junk food and nutrition-limiting fad diets. Eating well remains difficult not because it's complicated but because the choices are hard even when they're clear.
With that in mind, we offered friends, readers, and anyone else we encountered one simple request: Ask us anything at all about diet and nutrition and we will give you an answer that is grounded in real scientific consensus, with no "healthy-ish" chit-chat, nary a mention of "wellness," and no goal other than to cut through all the noise and help everyone see how simple it is to eat well.
Here, then, are the exhaustively assembled, thoroughly researched, meticulously detailed answers to any and all of your dietary questions.
Just tell me. Ethical concerns aside, which diet is the best: vegan, vegetarian, or omnivorous?
We don't know, because the study to prove that any one diet is "best" for human health hasn't been done, and probably can't be. So, for our health, the "best" diet is a theme: an emphasis on vegetables, fruits, whole grains, beans, lentils, nuts, seeds, and plain water for thirst. That can be with or without seafood; with or without dairy; with or without eggs; with or without some meat; high or low in total fat.
Okay, well what about the "diets" I keep trying? I just started the paleo diet. Will it change my life?
A genuine paleo diet is almost certainly good for human health, since it's a diet to which we are adapted. But what is a true paleo diet?
It's, you know, eating paleo. Like meat. And fruit. And eggs? And bacon!
It is certainly not a blanket license to eat bacon. And it's not a good reason to give up whole grains, either. Nor do you need to eat eggs, or even meat.
What about burgers or pepperoni? They're paleo, right?
There were no Paleolithic burgers, or pepperoni. There was also no paleolithic bacon.
So what can I eat?
This is a good place to start because the real experts in Stone Age nutrition think our ancestors — who, by the way, were foragers — consumed a wide variety of ever-changing plant foods that gave them up to 100 grams of fiber daily. We, on the other hand, eat an average of 15 grams of daily fiber. Our forebears are thought to have eaten lots of insects, too. (Few people espousing the virtues of "Paleo" seem inclined to try that out.) They probably ate grains, with some evidence they did so 100,000 years or more ago. And, of course, they ate the meat of only wild animals, since there were no domesticated animals in the Stone Age, with the possible exception of the wolf-to-dog transition.
In any event, the diet to which we are adapted is almost certainly much better for health, and reversing illness, than the prevailing modern diet. There is abundant evidence of disease-reversal with diets of whole, minimally processed food; plant-predominant diets; and even plant-exclusive diets.
So plants are good. Maybe I'll just do a juice cleanse instead. Wait — are juice cleanses dangerous?
Generally not, depending on your health at the start, but neither are they useful.
Don't they cleanse your body?
The general claim is that they actually do "cleanse" you — but of what?
Um, toxins?
The body detoxifies itself daily; that's a primary job of the liver and the kidneys, and they are really good at it. (The intestines, spleen, and immune system are in on it, too.) So, you want to take good care of your liver and kidneys, gut, and immune system. That's a far better "cleanse" than any juice. How do you take good care of all your detoxifying organ systems? By taking good care of yourself, of course. That means eating well, not smoking, exercising, sleeping enough, managing your stress, and so on.
My friend is always talking about "inducing ketosis." What is he babbling on about?
A ketogenic diet is one diet that starves the body of glucose sources so that it's forced to burn ketone bodies — products of fat metabolism — as fuel.
Is that … healthy?
There is no evidence that such diets are conducive to good health in the long run, and no evidence they are better than other, more sustainable diets at health transformation or weight loss in the short run.
But he's losing weight.
Not everything that causes weight loss or apparent metabolic improvement in the short term is a good idea. Cholera, for instance, causes weight, blood sugar, and blood lipids to come down — that doesn't mean you want it! The only use of a ketogenic diet that is clearly medically justified is to treat refractory seizures in select cases, mostly in children.
Which is better: a plant-based diet with carbs, or a low-carb diet with meat?
The evidence of every variety overwhelmingly highlights the benefits of plant-predominant diets for the health outcomes that matter most: years in life, and life in years; longevity, and vitality. Forget about "carbs," and think instead in terms of the foods that are best for you.
Mark Bittman's Buffalo Shrimp With Blue Cheese
If there's one thing I know for sure, it's that carbs are evil.
This is probably the silliest of all the silly, pop-culture propaganda about diet and health. All plant foods are carbohydrate sources.
Yeah, but: Carbs are evil.
Everything from lentils to lollipops, pinto beans to jelly beans, tree nuts to doughnuts, is a carbohydrate source. Most plant foods are mostly carbohydrate. So if "all carbs" are evil, then so are vegetables, fruits, whole grains, beans, lentils, nuts, and seeds.
Sure, but, I should still avoid carbs, right?
Exactly the opposite is true. You cannot have a complete or healthful diet without carbohydrate sources.
Why have I been led to believe that carbs are evil?
Highly processed grains and added sugar are bad, not because they are carbohydrate, but because they've been robbed of nutrients, they raise insulin levels, and they're often high in added fats, sodium, and weird ingredients. Carbs are not evil; junk food is evil.
What about gluten? It seems like everyone is kind of gluten-intolerant now.
On the contrary: Statistically, a small percentage of the population is gluten intolerant. About one percent of people have celiac disease, and perhaps 10 percent have lesser forms of sensitivity, which may be related to other factors, like a disrupted microbiome. But still, 90 percent of people have no problem digesting gluten.
So if you're not gluten intolerant, and if you don't have celiac disease, is bread really that bad for you?
No.
Should I eat whole-grain bread?
There's a big difference between white bread and whole-grain bread, and you certainly don't need to eat bread to have an optimal diet. But an optimal diet leaves room for good bread — whole grain especially — and we think good bread is one of life's great pleasures. Eat it for that reason.
I want to lose weight. Is diet really more important than exercise?
Yes. It is much easier to outeat running than to outrun all of the tempting calories that modern marketing encourages us to cram in. Both diet and exercise are important to health, and exercise is important in weight maintenance. But to lose weight, the preferential focus needs to be on controlling calories in, more than calories out.
I keep hearing that lectins are toxic and make weight loss harder. What's the deal?
The deal with lectins is that making them into a bogeyman was a great way to sell yet another fad diet book. Lectins are distributed across almost the entire expanse of foods consumed by humans, and concentrated in some of the foods most decisively linked to health benefits, such as beans and lentils, along with many fruits and vegetables.
Oh yeah, and what's up with beans? I've heard they're low in fat, high in protein, and high in fiber. However, I also read that they are digestive irritants and slightly toxic due to the lectin content.
The single most salient commonality among all the Blue Zone diets — the diets around the world associated with longevity and vitality — is beans. Beans are really, really, really good for us. Identifying compounds in beans that are potentially "toxic" is like noting that air contains oxygen, which can be toxic.
But also: Beans make me fart.
Some people have a hard time digesting beans, and might benefit from enzyme support, such as Beano. All beans should be cooked; they are nearly impossible for any of us to digest when raw. Despite all the nonsense, the bottom line is that beans are among the most beneficial foods for human health, and offer enormous environmental benefits as well.
Given the prevalence of heart disease associated with poor diets in the U.S., we say bring on the beans! (And, as far as farting is concerned, anecdotally at least, the more frequently you eat beans the better your gut tolerates them.)
Since we're already talking about farts: I'm all for eating foods like whole grains, nuts, legumes, fruits, and vegetables, but they sometimes — okay, often — make me gassy and bloated. That doesn't happen when I eat "less healthy" foods.
This could be a food allergy or sensitivity, irritable bowel syndrome, or a problem with your microbiome. All of these can be addressed, but you need a clear diagnosis first. So this is an issue you should take to a doctor who can evaluate you, specifically. You should be able to have a healthful diet, and alleviate these symptoms, too.
Do I have to eat grains if I want to be healthy?
No, but optimizing your diet, and thus your health, is harder if you exclude whole grains, which are highly nutritious. Among their virtues: they are rich in fiber, which tends to be very deficient in the typical American diet — that 15 grams we all tend to eat is half the daily recommended intake. So, if cutting out whole grains lowers your already-low fiber intake further, that's no good!
My friend never eats fruits and vegetables and is quite proud of that. Is it possible to be healthy without eating fruits and vegetables?
A qualified "no." Although nuts and seeds are really fruits, and beans and legumes and grains are really vegetables of a sort, we will go the other way and say they are separate. So, you could, in principle, have a diet rich in beans, lentils, chickpeas, whole grains, nuts, seeds, and perhaps fish and seafood, and it would almost certainly be better than the prevailing modern diets of fast food, processed meat, and junk. But as good as the same diet with vegetables and fruits? No way.
If I want to lose weight, should I eat less? And if I eat less, will my metabolism really slow down?
If you starve yourself, yes. And if you lose weight, yes, because a smaller body burns fewer calories than a larger one. The effects tend to be modest, however, unless the weight loss is extreme. You can compensate with exercise, and building some muscle, both of which increase your metabolic rate.
What kinds of foods do you think will help support weight loss?
Wholesome, whole, unprocessed plant foods in particular. And, any food you eat while riding in the Tour de France.
What should I care about on nutrition labels? Calories, fat grams, or sugar grams?
The best foods don't even have labels, because they are just one ingredient: avocado, lentils, blueberries, broccoli, almonds, etc.
Okay, sure. But what about the ones with labels?
When foods do have labels, look for a short ingredient list of things you recognize as actual food. If the ingredients are wholesome, the nutrient profile will be fine. If the ingredient list is dubious — chemicals, various kinds of added sugar, questionable oils, sodium, and so on — the nutrient profile will be, too. It is really the overall nutritional quality of the food, rather than any one nutrient, that matters. For help getting it right, that even an 8-year-old can use, see here.