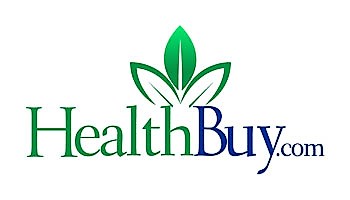 People with diabetes can eat junk food, provided they monitor their calorie intake and dose their medication accurately.
Junk food should never make up the bulk of your diet, even if the food choices fit your calorie needs.
Junk food isn't filling and may leave you feeling hungry. This can be problematic for fat loss.
People with diabetes need to be vigilant with blood glucose management when including junk food in their diets.
All of these points are true.
However, these negative aspects only become apparent when junk food is overeaten or makes up the bulk of someone's diet.
THERE IS NO SUCH THING AS A GOOD OR BAD FOOD. JUST GOOD OR BAD DIETS.
Too many people look at food in isolation, blaming individual foods as the sole cause of obesity and other metabolic disorders like diabetes.
This couldn't be further from the truth.
Excess calories and low levels of physical activity are the main reason for today's obesity epidemic. This is a huge topic well outside the scope of this article.
IT'S BETTER TO REVIEW YOUR DIET OVER A PROLONGED PERIOD OF TIME. NOT JUST ONE DAY. THINK ACROSS THE WEEK, MONTH AND YEAR.
For example, if you maintain your bodyweight on 2500kcals.
Which diet would prove more healthful?
A. 2500kcal of entirely fresh, whole minimally processed fruits, vegetables, dairy and meat.
Or,
B. 2500kcal of Oreos and processed beef burgers.
The answer is 'Option A' of course.

Image courtesy of: Kaptain Kobold
Even though both diets yield the same energy, Option A provides you with all the essential nutrients, vitamins minerals and fibre; whereas, option B is lacking and will inevitably pose a nutritional health deficiency risk if consumed over the long term.
Now, If I added a third option that included
C. 2500kcal of mixed food sources, with 2000kcals coming from fresh, whole minimally processed fruits, vegetables, dairy and meat and 500kcals coming from Oreos and other sources of junk food goodness.
Would this be unhealthy?
Not necessarily.
The bulk i.e. 80% (2000kcals) of the diet is made up of whole foods and a mere 20% (500kcals) is comprised of junk.
It still allows me to control my energy balance, body weight and obtain all my essential nutrients, whilst at the same time include 500kcals of junk food for intuitive or social nibbles if I really wanted it.
YOU CAN TACTFULLY INCLUDE JUNK FOOD AS PART OF YOUR DIABETIC BODYBUILDING AND FITNESS REGIME.
Some people call this style of eating 'If It Fits Your Macros – IIFYM' or flexible dieting.
If It Fits Your Macros and Insulin sound pretty cool.
I digress.
Call it whatever you want.
The flexible dieting approach has been shown to be superior to a more rigid-type approach (e.g. clean eating) for long-term weight loss/maintenance in the research. 1,2
This terminology simply represents three important principles involved in goal-orientated diabetic bodybuilding nutrition.
#1 ENERGY BALANCE.
Calories are important.
Provided your diabetes is kept in control, weight loss is pretty much the relationship between calories consumed from food versus calories expended by the metabolism, physical activity and exercise.
When people are in a caloric deficit, they always lose weight.
When people are in a caloric surplus, they always gain weight.
Eat within the lines – according to your goal.
#2 YOU ARE WHAT YOU DO ON AVERAGE.
In other words, if you eat the bulk of your diet from low-quality junk food, you will look and feel like junk. Hence, why fresh, whole minimally processed food MUST make up the bulk of your dietary intake.
As a general rule of thumb, I try to eat 70% + of my diet from whole food ingredients, but with up to 30% from junk. Very rarely do I go crazy and consume 50% + of my diet from junk food, bar Christmas. Then again that's only 1 day out of 365 per year. See my point?
You are what you do and 'eat' on average.
#3 ADHERENCE.
Modern food technology and marketing tantalise our taste buds and get us salivating from the moment we wake up to the moment we go to bed. We are faced with so much more pressure to eat nowadays than ever before. Add to that the convenience of foods – we are spoilt for choice.
Sometimes you have to face it.
A cold chicken salad won't cut it. But your favourite chocolate bar will.
What do you do?
Give in and then feel guilty for eating a 'bad' food.
Be strong and restrict yourself, until you crack at the weekend and end up eating more chocolate than you could ever imagine.
Been there done that.
Feeling restricted is one of the biggest reasons why most diets fail.
If people only knew how to tactfully manage 'desired' junk food choices within their calorie intakes, we would undoubtedly see less obesity and more sustained fat loss.